---
Does your company have a change mindset? If not, according to the pace of today's marketplace, you are falling behind. Cloud migration, rapid software development, and the evolution of AI mean that introducing workplace change is no longer an annual task but an ever-present, overlapping part of every workforce.
According to Gartner, regardless of industry or location, change is the new constant. The typical organization today has undertaken five major changes in the past three years — and nearly 75% of organizations expect to multiply the types of major change initiatives they will undertake in the next three years.
Mind Shift Required
But not all new technology changes will be welcomed or fully adopted. It will be the companies that change their mindset and develop the skills to embrace change on a continuing basis that will render experience the most success.
So how do you jumpstart your organization's thinking when it comes to dealing with and adapting to perpetual technology changes?
It begins with a commitment to helping people change the way they think. Once thinking begins to shift, new attitudes and behaviors will form that influence culture.
A foundational pillar of Change Enablement is that when individuals begin to embrace and adapt to change continually, then organizationally, a collective mind shift forms that drives adoption rates and increases ROI.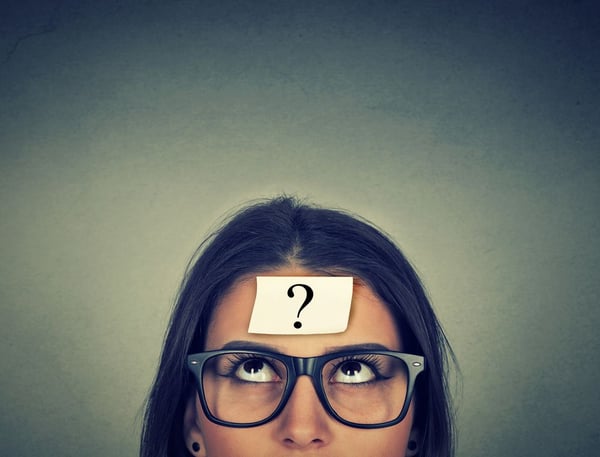 Ask Better Questions
Cultivating a change mind shift requires everyone on a project from managers to users to ask better questions. Search giant Google has trained its team to routinely do this with a four-step approach to organizational change they call Change Rules. The four steps — Why, What, Who, and How — include important questions designed to help individuals, teams, and leaders enable internal change.
WHY? (Why the change is happening)
Why is making a change necessary? Why is it necessary right now?

Does making a change align with your vision and aspirations?

What problem are you trying to solve?

What are the threats and opportunities?

What diverse input is needed and from whom about why a change is necessary before the decision is made.
WHAT? (What you want it to accomplish)
Is your strategy changing? Are you suggesting a new priority or direction?

What is the desired future state?

What are the risks/trade-offs of getting to future state?

What will success & failure look like?

What are the contrary opinions or alternatives?

Who owns the final decision? Is there alignment?
WHO? (Who will be impacted by the change)
Who is being impacted by the change?

Who are the key stakeholders that need to buy-in?

Who should be involved in leading this change?

Who will resist the change and how can you help them through the transition?
HOW? (How we will execute the change)
How will you execute the change?

How will you communicate the change?

How will you make the change stick?

How will you lead through the change?

How will you know if you are successful?

How will you measure the change?
Reframe the Perception of Change
Often when management introduces an organizational change, the "people side of change" immediately becomes visible. It's human nature for those on the receiving end of the change — the frontline technology users — to be skeptical and resist a new way of doing things.
Change initially can feel difficult, complex, frustrating, and even threatening. Morale can dip and factions of resistance can form.
To minimize resistance, consider reframing your team's perception of change. First (and always) be clear on the core reasons the change is needed — "the why" of the change and how it will benefit the individual. Second, acknowledge that the change is part of the organization's everyday work that needs to be accomplished to keep it healthy (much like the daily nutrients a body needs for optimum health). By presenting change as a maintenance factor versus a disruptive event, it becomes more of a cultural expectation and point of excellence that everyone can feel good about working toward.
Create New Frameworks
To move from a per-project change mindset to a perpetual, agile change mindset, timeline-driven, traditional frameworks (outside of basic project management) need to be replaced with new, more change-responsive frameworks. Every organization's frameworks will differ but the constant is this: New, agile (continuously changing) frameworks should include processes and tools that allow people to implement new technology, continuously understand the core benefits of each new piece of technology, and continuously restructure business processes on the go. By creating new, change-forward communications, education, and training frameworks, individual users can settle into a new comfort zone — one defined by continuous implementations, upgrades, development, and process changes.
Part of creating new frameworks is accepting that change projects will overlap and intersect. A new piece of software may require an upgrade mid-training, which will affect a current training plan. A change mindset is key to helping individuals align and integrate with sudden change more seamlessly.
Nurturing a new mindset within a business culture is, in itself, a process that will never end. It will take time, consistency, and commitment to forge new ways of thinking, behaviors, and attitudes within your organization. There will be resistance, productivity dips, and maybe even some turnover. Even so, stay with and trust the process. Adopting a change mindset within your organization is a power tool that will allow you to compete — and gain a long-term advantage — as digital transformation continues to intensify.
---
Ready to transform your culture and workforce? Improv has a team of Change Enablement specialists ready to help increase user adoption rates around your next Kronos implementation or upgrade. Contact us today and, together, let's transform your workforce!