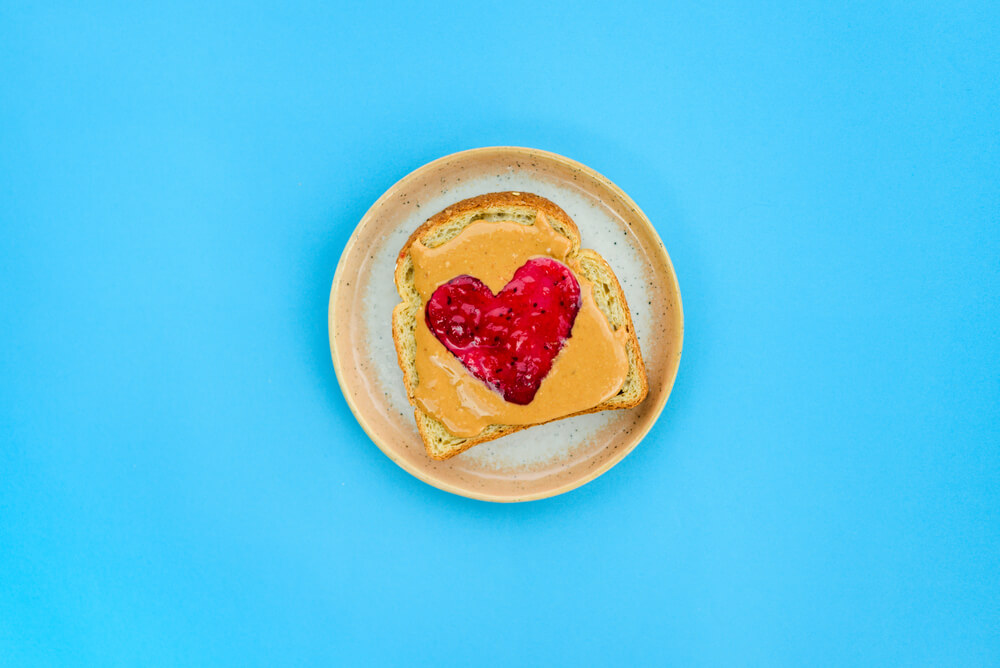 ---
Some things just go better together. Things like peanut butter and jelly, baby Yoda and snacky snacks, or, in the case of this post, Kronos and Oracle.
Face it, in the IT and HR world, there's nothing more deliciously compatible than two powerful software platforms talking to each other, sharing data daily, and knocking out operational goals.
When our clients realize we can seamlessly sync their Oracle HCM and payroll data with Kronos WFM employee demographics, the collaboration possibilities quickly emerge. Here's a look at the pure simpatico this technology collaboration can bring to your workflows.
1. Harmonious Integration
The Kronos + Oracle architecture takes HCM and WFM application integration from potentially cumbersome to seamless, adding efficiency and momentum to a Kronos implementation.
Are you exporting to Kronos? Use a batch integration to export Oracle HCM Cloud employee demographics to Kronos WFC or Dimensions (see graphic below). Are you importing from Kronos? Use a batch integration to import Kronos Time and Attendance data to Oracle HCM Cloud Payroll.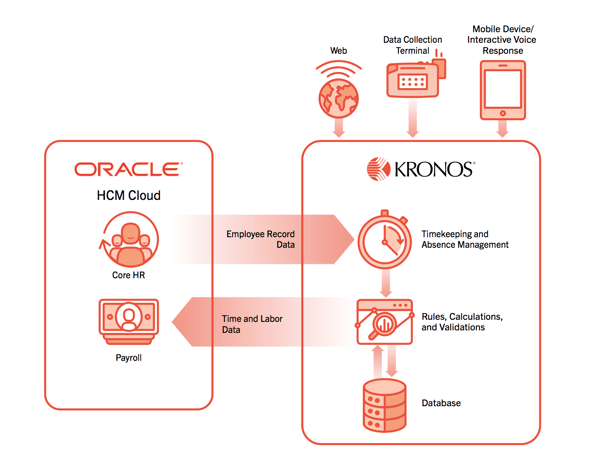 2. Recruiting and Hiring Edge
Any HR manager will affirm that a company's ability to synchronize HCM and WFM data across an enterprise creates an immediate edge in a tight labor market. The ability to access and leverage employee data quickly and efficiently is a must in hiring, scheduling, managing, and nurturing engagement for that individual throughout his or her career.
3. Culture and Engagement Builder
When HCM and WFM information is available to both managers and employees quickly on any device, especially mobile, it becomes both an efficiency and engagement tool. The ability to access data and perform job tasks on a device is a basic expectation of technology-driven employees. Streamlined, digital processes engage employees, reduce turnover, and contribute to a culture of transparency and accessibility.
4. Increased Scalability and Security
Prior to the integration partnership of Kronos + Oracle (announced by Kronos in 2017), figuring out how to get data from here to there could become complex, adding dollars and time to a Kronos implementation or upgrade.
Now, API-powered integration seamlessly integrates data on a single cloud platform, adding an instant boost to productivity, scalability, and data security.
Cloud power means faster data transfer and puts up-to-date information in the hands of decision-makers when they need it as opposed to managers waiting hours, days, or even weeks.
Kronos + Oracle integration power increases accessibility to data, quickens decision making, and accelerates time to value.
5. Instant Access to Data
One of the greatest values clients realize almost immediately? Accurate, instant access to data is a game-changer.
For example: When an HR manager enters a new hire's name into Oracle HCM, that new hire is immediately available for scheduling because Kronos + Oracle API automatically updates the data in the WFM platform (no paperwork or scheduling and start-date delays). That same efficiency happens throughout the individual's company life-cycle for title changes, pay raises, department transfers, accruals, and every HR milestone.
6. Payroll, Timekeeping Compliance
The Kronos + Oracle integration marries employee demographic information together with timekeeping and labor data for accurate payroll processing. When timekeeping and labor data are in sync, payroll is accurate, which keeps compliance in check.
Increasingly, a company's efficiency is dependent on its ability to integrate and leverage key applications. With the established Kronos + Oracle cloud architecture in place, companies can achieve outcomes faster and also gain valuable ground in digital transformation efforts.
~~~
Ready, Set, Integrate!
Are you an Oracle customer considering a Kronos upgrade or implementation? Improv is well-versed in this powerful integration process. Our team of creative, experienced Application Consultants is known for its configuration and integration superpowers.
Give us a shout today and let's get your HCM and WFM platform humming!