---
In all my years of working with a wide range of clients I have come across many Kronos configuration mistakes, one common one are shift differentials. Just because a company pays shift differentials for certain hourly employees doesn't mean that it has to be configured in the Kronos Timekeeper Zone Rule as "Daily shift differential".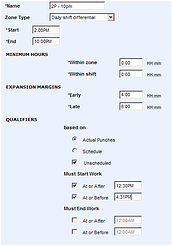 A good example is when shift differentials are paid for the whole shift worked. I have seen this configured in the zone rule with a wide *Early and *Late expansion margins. But there are always cases when the employee works too many hours and the pay rule does not calculate the shift differential for the entire shift.
The best way to configure this is to create a work rule with a pay code distribution that always pays shift differentials and then assign the Work Rule to the Pay Rule in the Assignment Rules tab.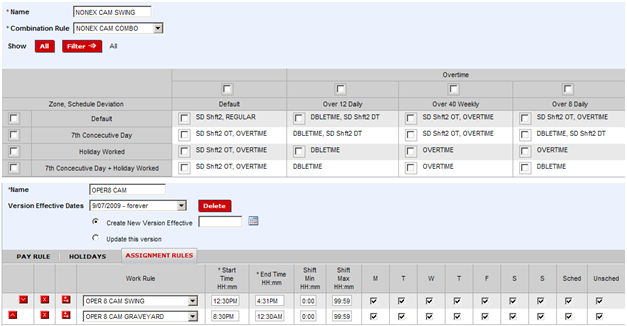 Thanks to Luis Fernandez, our Kronos Timekeeper Configuration Guru for this tip!