---
Welcome to the final installation on writing your training plan for a Kronos Workforce Central implementation. In this article, we will review the remaining sections that should be included in your master Kronos training document.
Once the detailed information is provided, it is time to pull out the information for different points of view. The focus in the next few sections will be on users and deliverables. The user section will focus on each user group, noting what training events they will attend, when and where. A clear list of tasks each user group should understand how to do after the training should be listed here. There should also be a note of all deliverables each user group will receive; be it before the Kronos training, during the training event, or post-training. The advantage here is that managers of each of the noted groups can review and approve just what the students need so they get exactly the right stuff.
The deliverable section identifies each deliverable, it's purpose, the Kronos training event(s) it will be attached to, and users (noted by user group) that will receive the it.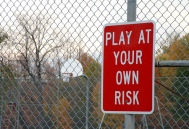 The next two sections of the document are possibly the most important. First, all risks to the project should be listed. Detail AND clarity are key here. One or two sentences for each risk should be included. Note the risk, its significance, and the specific areas involved (i.e. IT, Human Resources, Time Constraints) and some detail. Don't limit yourself here, if anything may risk the process clearly identify it.
Open items should be next. Identify anything unfinished. Questions that need answers, processes that need completion, pieces that don't fit or positions that need filling should be listed. Note the item, the specific areas involved and some detail. Just as with the key risks, keep these to a sentence or two.
Costing should be the next section. If a training vendor is b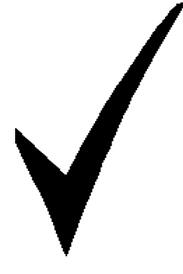 eing used, then dollars should be noted, if this is an internal project, hours. Your best bet is to note each training event and estimate the time to develop any deliverables provided for the course, as well as any other deliverables that will be included for pre-training or post-training. Any other deliverables, such as post-training assessments or change management deliverables should be included as well.
Finally, your appendix. Anything that wasn't possibly detailed in the document should be listed here. Some common ideas are as follows:
IT requirements - Note any assistance necessary for the Kronos training implementation. Include network requirements, PC and other hardware requirements, and perhaps help desk assistance.

Logistical information - Note what training rooms are necessary and when. Note the times,dates and locations for all the Kronos training events. Remember to record all training events, formal or informal.

Detailed list of tasks in each deliverable -Pretty self explanatory. In the main document, you note the tasks that each user group is required to learn, note where it is presented here.

Calendar and/or Timeline - The timeline and dates were mentioned above; probably in several different sections. It is a GREAT idea to put it all in one place here. Note all regular meetings for the training implementation. Include any beta training's, as well as the training dates and the delivery dates for all deliverables to be provided.
Yes it will be a large document. It might not match your Kronos WFC implementation document (Business Requirements), but it will be big. The more detail the better. Remember to be clear and be detailed. As your math teachers used to say: Show Your Work! Until next time, good luck with your Kronos training implementation.