---
So my favorite taco place sells these fish tacos that are unbelievable. I mean, I hope they have these in heaven, because if they don't, I'd have to think twice about going... that good. I probably get four a week. Now that may say more about me than anything else, but really, they are great!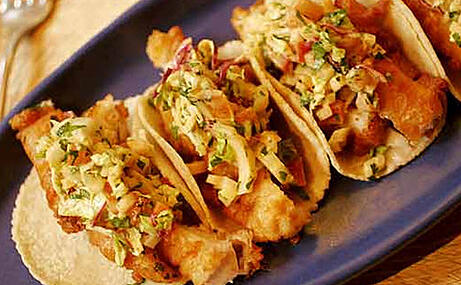 There are several reasons why I like them so much, but I think the thing I like best is their simplicity; fry a piece of fish, add some cabbage and sauce and slap it on a corn tortilla. DONE.
I feel the same way about a Kronos training plan. One of the tenets of the Training Zen philosophy is to keep things simple. The training plan should be just that. Simple. All variables should be presented. They should be as detailed as necessary, BUT AS SIMPLE AS POSSIBLE.
It's really easy to get away from this. The Who's, What's, Where's When's and How's can become overwhelming. By maintaining simplicity in your plan you ensure better understanding by the project team; creating valid expectations and improving the likelihood of success.
So how can we simplify these different areas?
HOW? - Simplicity of format is the easiest way to simplify here. Make a table to list information rather than laying the information out in a paragraph. Timelines are great to express the process flow. Discribe project risk and mitigation's in "if" and "then" statements, so the relationship between the two is clear.
WHERE? - The true question here is where can't you simplify. Be constantly aware of places you can provide as good, or better information in a more effective way. Really, other than the introduction and close of the plan, every section of the training plan should be held in scrutiny.
Remember that simplification does not mean to dumb down the plan. I am not talking about re-writing a plan for a lower grade level reader here. The idea is to take data and communicate it in the most efficient and effective way possible. If that means write it out in outline form, then have at it. If you can apply a symbol in the place of a paragraph, then do it. The key is the process. By making your plan more easily understood, you are helping to ensure understanding. When everyone understands the plan, the implementation is well on it's way to a successful completion.
When your carefully executed plan and implementation has been completed, take the team out for a congratulatory dinner...but before you do, give me a call. I know a place that makes a great fish taco...