General
On-The-Job Training for Workforce Timekeeper Implementations
---
A lot of our Kronos Workforce Timekeeper training tries to mimic on-the-job (OTJ) training. Why is that? OTJ training is often the least planned and most inexpensive forms of training. Generally considered an afterthought, OTJ is probably the oldest form of training. I was just camping with my son, and I had the opportunity to show him how to clean a fish. Then, I had the chance to watch him do the same thing. (This thrilled me just slightly less than catching the two fish in the first place!) I mean, haven't we all sat with someone to learn specific tasks on a job? So again, why is that? Here are some of the reasons it works so well in so many situations: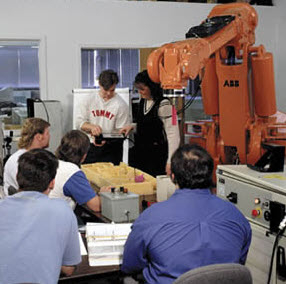 RESPECT - If you are the student in an OTJ opportunity, you are learning from someone who does your job, probably better than you. That trainer really understands how this will affect how you do your job and can answer those "hard" questions that your HR representative may not be able to.
TRULY TASK SPECIFIC - It is almost impossible to truly mimic the OTJ environment in a training room. Sorry, but that is a fact. The look, the feel, the sounds of the workplace are truly unique and are hard to copy. You can best understand what you are doing when you are doing it as part of your work day. I am not talking about just knowing where a Timekeeper Terminal (terminal) is for example, I am talking about knowing where the closest terminal is to where you will transfer for a few hours in a shift, so that you can record your transfer as close as possible to the area in the warehouse you will be working. I am talking about recognizing the different options for transfers as they are listed on the terminal so you know what to choose when transferring. Making these options absolutely clear is often best done by someone who does what you do, and has asked these questions before.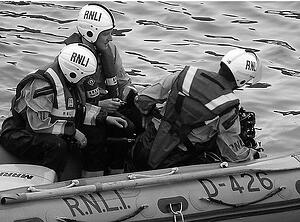 EFFICIENT - Building on the topic above. OTJ training is generally as efficient as possible. Because you are out on a job floor, you will often have a limited amount of time to train, sometimes before or after a shift. The lack of time creates a need for brevity. You will cover only what needs to be done. You won't hear questions from employees in other departments that don't affect you. Just what you need to know. Nothing more and nothing less.
STILL, OTJ ISN'T PERFECT - Although OTJ training is a great option for a lot of situations, it isn't the best choice in some training situations. Complex tasks should be covered in a classroom, where learners have time to ask the appropriate questions and get good responses. They will also need time to practice these tasks without the fear of making mistakes. When significant change to policy and procedure are involved, it is strongly suggested that a classroom environment is used, so learners can ask necessary questions in a safe environment.
Good luck in your Kronos Training!