---
We never intentionally set ourselves up for failure. However, in the world of IT project management, new managers will often find themselves in the midst of a project doomed to fail, without fully understanding who or what went wrong. In order for any IT project to be successful, it must be built on a strong foundation. There are four key building blocks necessary to build a strong foundation for an enterprise IT project.
1. Approved Business Case
The first step in any IT project is to design your business case. The business case records the justification for starting a project. It describes the benefits, costs and impact, plus a calculation of the financial case. Clearly outline the expected business outcomes and the strategic reasons for your Kronos implementation. Document, define, and discuss all of the different factors included in the project. Once you have your project outlined and defined, gain approval from all business and project sponsors.
2. Sufficient Requirements and Strong Internal Support
Strong Internal support and alignment will give a Project Manager and team the confidence needed to strive for difficult goals. Make sure the project goals are achievable, while still stretching your team to improve. It is essential to always have sufficient requirements for your team.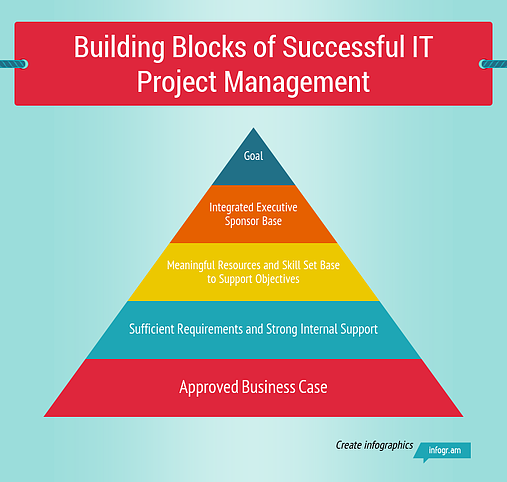 3. Meaningful Resources and Skill Set Base to Support Objectives
Recruiting talent is one of the most important steps of any project. Hiring talent that has the skill set and knowledge necessary to support the organization's objective will bring you one step closer to success. Once you have the talent required, make sure that talent is supported with the proper amount of resources. All the skills and talent in the world add up to nothing if they are not backed with company resources and a purposeful budget.
4. Integrated Executive Sponsor Base
When pursuing a large, enterprise IT project, the executive sponsor board should create and foster decision-making power for all departments involved. Specifically, for an enterprise Kronos implementation, all departments should be involved so that a governing body, comprised of Sr. representation from each department, is involved from the inception of the project until its completion. A fully-integrated enterprise application can only be achieved if there is clear communication between all departments involved from day one.
Project management can be challenging, but there is nothing more rewarding then guiding a project to completion and seeing excellent results. Here at Improvizations, we specialize in Kronos project management. For more information on Kronos project management or implementation strategies, download our whitepaper below or contact us directly.