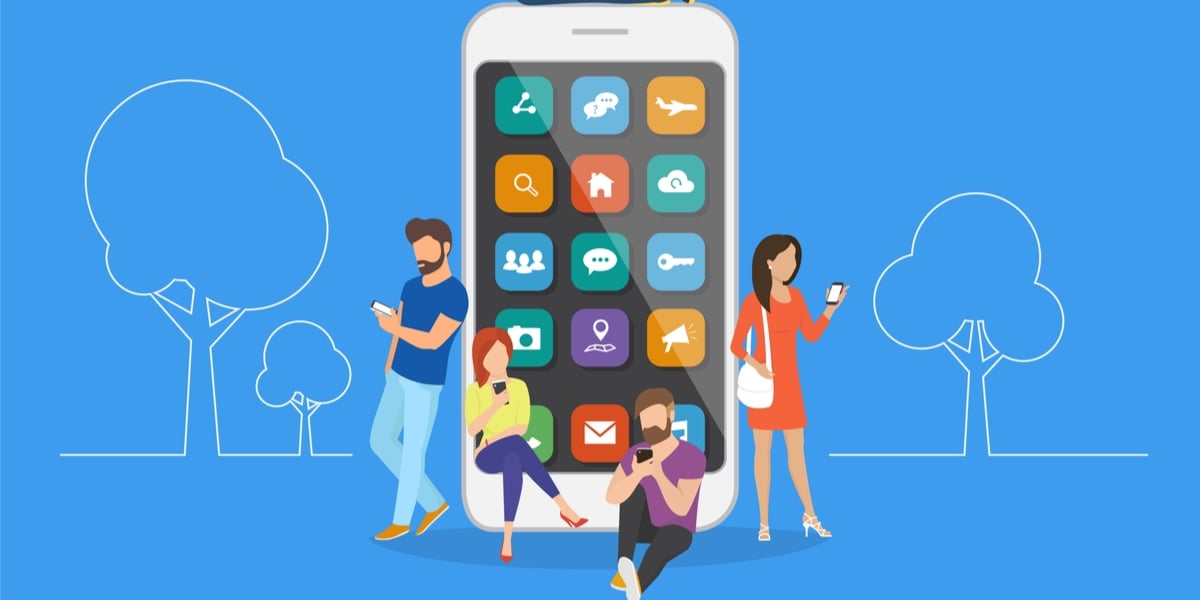 ---
As technology continues to grow and shift, the ever-evolving workforce expects technological advancements in the workplace. Currently, one of the biggest growing trends in the field of workforce management is the development and implementation of mobile applications. "The global workforce management market comprises different applications like time and attendance management, labor scheduling and budgeting, absence management, leave management, and workforce analytics. Standardization and streamlining of all these different applications is expected to drive the market growth from $4.80 billion in 2016 to $11.09 billion by 2025, according to Grand View Research's (GVR) new report titled "Workforce Management Market Analysis By Solution."¹
According to the report, the main drivers of this growth are increasing globalization and digitalization. Other contributing growth factors include the increasing demand by organizations for workforce optimization, cloud computing, and compliance. The new millennial workforce is growing. A young and more diverse workforce, their high level of comfortability with digital technology is pushing the significant rise in the need for mobile applications. With the use of smart phones and mobile devices growing substantially every day, organizations are being drive to enhance their mobile capabilities. Mobile-ready applications are predicted to have the largest growth period in the next years. Is your workforce mobile-ready?
Kronos mobile technology gives employees and managers anywhere-anytime access to work-related information, delivered as a simple, intuitive user experience. Implementing Kronos mobile can take your workforce's productivity to the next level. Here are a few of the key reasons why your workforce needs to go mobile:
1. Kronos Mobile boosts Productivity
Not only is Kronos mobile incredibly convenient for on-the-go employees, it also gives employees the power they need to independently perform common work-related tasks on their own. In a recent survey by PAYTECH magazine, nearly 70 percent of respondents said they believe they could be more productive with employee and manager self-service in conjunction with mobile technology.² By giving employees access to your Kronos application anytime or anywhere, they can perform actions like viewing their accruals, request time off, and approve time cards – all from the palm of their hand. Allowing employees to perform these actions via mobile can save time and eliminate unnecessary questions to HR/Payroll.
2. Kronos Mobile creates Unlimited Flexibility
The mobile features of Kronos Version 8.0 are designed to function seamlessly for managing a "Free Agent Nation," meaning it gives organizations the ability to manage internal and external agents, moving employees in and out seamlessly. The mobile application enables two different mobile location services, including:
Geofencing: The process of enforcing employee punches to location boundaries.
Geosensing: The process of presenting location-specific data to arriving managers at location boundaries.
Kronos Mobile now features the intuitive Employee Self-Service. Available from any iPhone or Android mobile device, this application allows employees to access the following:
Time Editing: Employees can add and edit punches, pay codes, comments and notes.
Multiple Project Tracking: Employees can track and edit time against different projects via their mobile device. This includes the ability to approve and sign off on time cards and edit duration, transfers, pay codes, comments, and notes.
HR/Payroll: Employees have access to all of their benefits, as well as their pay stub history and landing pages.
3. Kronos Mobile Apps increase Engagement
The process of building a compelling environment for all employee demographics involves using the data gained from WFM software to "operationalize" employee engagement. Each employee has his/her own unique set of needs and expectations. Kronos mobile allows organizations to begin to transform their workforce's unique needs into actionable strategies to increase overall employee engagement including:
Better fatigue management through proactive scheduling and staffing

Accurate overtime projection based on real-time information

Highly effective schedules that align employee skills and experience

Operational flexibility through advanced mobile self-service capabilities

Fair and compliant application of workplace policies

Consistent and fair management of employee time off and absence.
A high-performance organization depends upon an engaged workforce where employees are highly motivated, more productive, and less likely to look for a job elsewhere.
The enhanced mobile features of Kronos Version 8.0 are designed to empower a mobile workforce. In today's workplace, reliable mobile access is more than a convenience: it is a necessity. With the improved mobile capabilities of Workforce Central 8.0, organizations will be lined up for the highest levels of productivity from their workforce by giving them anytime and anywhere access. Version 8.0 is only the beginning. Workforce Central Version 8.0 is the ultimate tool for developing a corporate environment that maximizes the skills of the new workforce.
To learn more about how Kronos Workforce Central Version 8.0 can revitalize your workforce, download our Ready to Upgrade Checklist here.
Kronos Mobile Apps: Workforce Management When and Where you Want it. https://www.kronos.com/resources/kronos-mobile-apps-workforce-management-when-and-where-you-want-it
APA Trendline: Mobile Technology and Productivity," PAYTECH, July 2011.