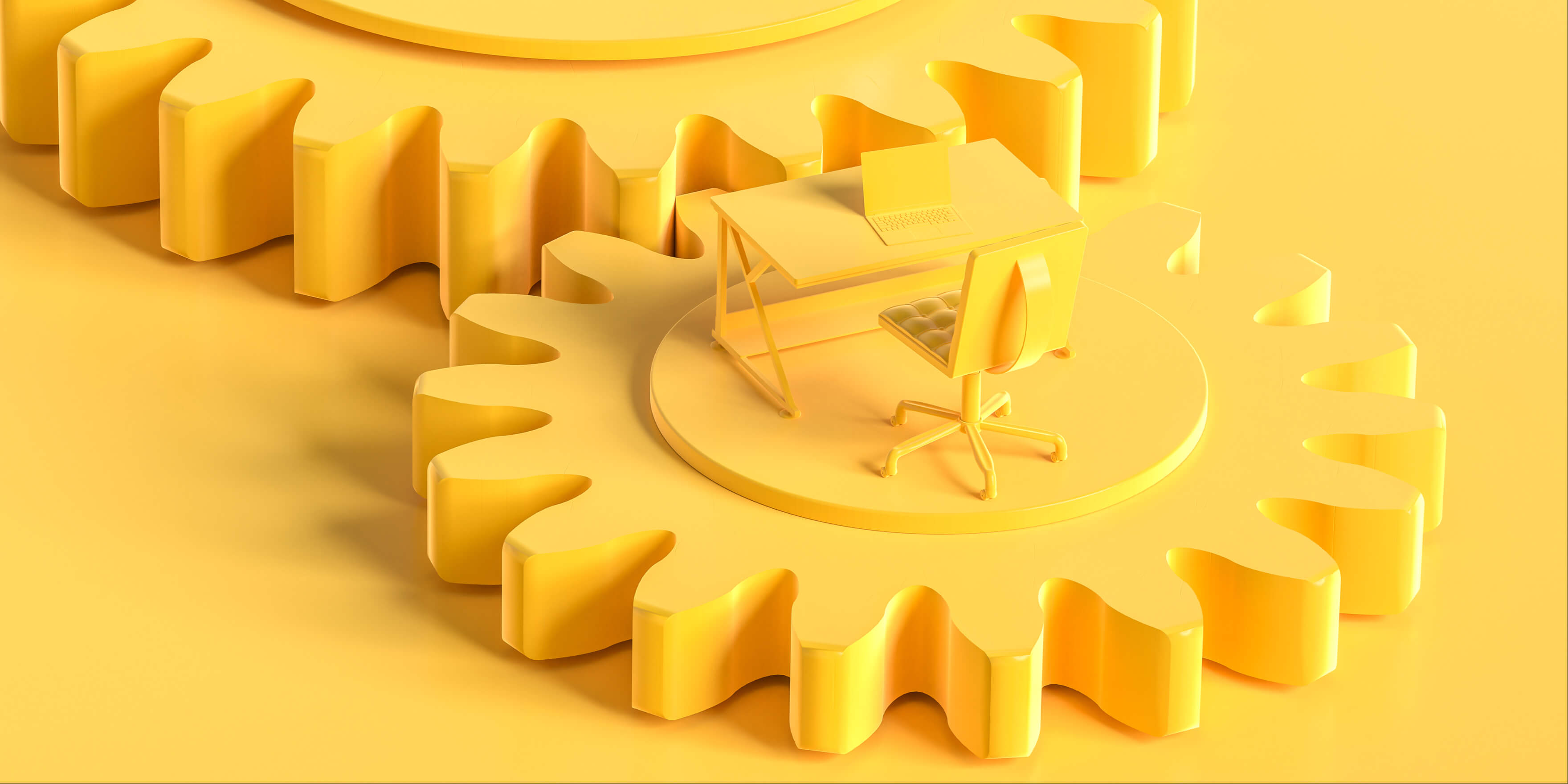 ---
Most HR leaders would agree that nothing rocks employee engagement efforts like a pandemic. Sudden furloughs, ambiguous re-opening strategies, and a prevailing feeling of vulnerability can mar how connected people feel to their workplace.
Why engagement matters
Employee engagement is a tangible, measurable business driver. Engagement is about nurturing people, a company's most valuable asset. According to a SHRM report, executives worldwide say that enhancing employee engagement is one of their top five global business strategies.
Gallup defines employee engagement as individuals who are involved in, enthusiastic about, and committed to their work and workplace. When employees buy into the vision, purpose, and goals of a company, the numbers speak volumes:
Highly engaged teams have:
21% higher profitability

41% reduction in absenteeism

59% less turnover (according to Gallup).
10 Ways to Strengthen Engagement
Maintaining and building up employee engagement moving into the next few quarters will be critical to recovery efforts, regardless of a company's size or its industry. Here are just a few ways to focus on and build up employee engagement.
Over communicate. It's impossible to give people too much information right now. As much as possible, share recovery strategies, business process changes, and new business information that impacts returning and new employees.

Share vision and goals. Have you modified your company's vision and goals since COVID? Communicate those changes, however subtle, and communicate them frequently. In times of unrest, employees need to connect with or re-establish a sense of purpose in their work. Consistent, sincere, personalized communication from the top can impact engagement.

Optimize technology. If you are a Kronos customer, you have employee engagement tools built into your Workforce Central, Workforce Ready, and Dimensions platform functionality. Employee Self-Service (ESS) tools give employees collaboration tools to oversee their progress, pay rates, schedules, vacation time, benefits, and other vital details. Giving people input into their work schedules and offering shift swapping ability are also engagement tools as are mobile technologies (implemented and used securely), and collaborative meeting and admin tools are also effective engagement channels.

Highlight employee wellbeing. COVID has prompted companies to put work-life balance, employee safety, and emotional wellbeing front and center. Wellbeing and high-performance are intertwined, which is why restoring productivity to pre-COVID levels, will hinge on these efforts. A recent Gallup study revealed that since COVID, people have shifted focus. New priorities include physical health, career, social, financial, and community.

Be overly inclusive. Now is an excellent time to consider downplaying hierarchies and titles. The future is dependent on unified, enthusiastic teams moving forward together. When it comes to policies, solicit input and feedback across company lines. To keep engagement from dwindling among remote workers, consider organizing virtual card games, trivia nights, pet parties, or Friday happy hours.

Encourage upskilling. Especially now, it's important to send the message that personal and professional growth is a company value. Suggest courses, workshops, webinars, and additional certifications to help people feel capable, secure, and excited about the future. To help employees manage stress, offer personal courses on finance, health, or yoga.

Monitor morale. Disengaged employees can undermine recovery efforts. In reshaping a "new normal," managers should monitor morale. A few signs of a disengaged employee:

• Doing the bare minimum

• Adopting 9-to-5 clock mentality

• Reluctance to participate in group events

• Noticeable drop in a once high-level of enthusiasm

• Complaining or expressing resentment about responsibilities or other team members

Prevent burnout. Cousin to disengagement, burnout can put a dent in your ability to return to peak performance. According to Exemplify's employee engagement trends report, 62% of people experience burnout at work. Also, 7 out of every 10 employees say they are open to new opportunities. To buffer burnout, consider: a) encouraging employees to achieve a healthy work-life balance b) being flexible with breaks, PTO, and vacation time c) building stronger bonds between managers and employees with consistent 1-1 meetings d) making sure workloads are equitable.

Recognize and appreciate. Recovery efforts ultimately depend on people — people who show up consistently and willingly contribute to outcomes. For that reason, recognition, gratitude, and supporting emotional and physical wellbeing in a post-pandemic workplace can be impactful, easy ways to secure your company's longevity.

Prioritize compliance. With new legislation regarding the Corona pandemic, staying compliant is more important than ever. Also, help keep employees informed about issues that impact them personally. Being a consistent, reliable resource can increase trust and engagement.
Aligning minds and hearts with a company's recovery goals takes time and intention. What works for one organization may not stick with another. So much of the future feels uncertain, but one thing remains constant: People contribute to workplaces that make them feel valued and safe. For that reason, employee engagement is a critical way to ensure post-COVID success.
---
What's Your Post-COVID Kronos Optimization Strategy?
Do you need help getting your Kronos platform optimized for Post-COVID efficiency? At Improv, we specialize in complex Kronos configurations. So connect with us today and let's get started.