---
It is almost that time of year again. There are only three months, (92 days, but who is counting...) until KronosWorks 2015: the world's largest workforce management information exchange. Kronos is promising their biggest year yet, with over 1,800 attendees, 120+ sessions, and unlimited opportunities for networking, learning and collaboration! If you are still unconvinced about whether or not you should attend, in honor of Kronos Version 8.0 we are counting down the top eight reasons to attend Kronos Works 2015.
Networking Opportunities
With over 1,800 attendees, it is easy to understand why KronosWorks is the ultimate Workforce Management networking opportunity. There is no other event that gives the same one-on-one access to Kronos employees, experts, and business partners. The connections that are made at KronosWorks cannot be found at any other WFM event.
Practical Hands-on Training Workshops and Technical Courses
KronosWorks offers over 120 different hands-on training and technical courses. The sessions include Kronos expert sessions, customer case studies, roundtables, panels, and industry-specific topics. KronosWorks also offers 90-minute, hands-on computer workshops. Taught by certified instructors, these courses will elevate your technology proficiency and sharpen your skills working with Kronos applications. Attending sessions and work shops will keep you up to date with Kronos best practices. Attendees also gain professional certification credits for attended sessions.
What happens in Vegas...
KronosWorks is held in sparkling Las Vegas, so there are endless entertainment options for every evening. Visit Caesars Palace, take in the water-light show at the Bellagio, or just explore downtown Vegas. Once your day of sessions and workshops is over, you are free to enjoy all the grandeur of the city of Las Vegas.
Keynote Speaker - Patrick Lencioni
The keynote speaker this year is Patrick Lencioni, author of "The Five Dysfunctions of a Team." He is the author of ten best-selling business books with nearly four million copies sold. Recognized in Fortune as one of the 'ten new gurus you should know,' Pat is founder and president of The Table Group, a firm dedicated to providing organizations with ideas, products and services that improve teamwork, clarity and employee engagement. Pat will uncover the natural human tendencies that derail teams and lead to politics and confusion in so many organizations. You don't want to miss it.
First Look at New Products and Services
KronosWorks offers an exclusive look into the latest Kronos product advancements. For any individual in IT, you will learn about new products or features along with the best practices associated with the new technology. The KronosWorks sessions provide insight into the business side of Kronos applications as well, exploring how to get the most out of your existing application.
The Release of Version 8.0
Kronos recently debuted Workforce Central Version 8.0. The new and improved platform boasts optimized user experience, enhanced industry capabilities and Global Deployments, as well as intuitive and accessible reporting and analytics. Kronos introduced over 500 new features between versions 7.0 and 7.07 and Version 8.0 containing all those and many more. Kronos Works is the ideal opportunity to learn everything there is to know about Version 8.0, from new features to best practices and more! Kronos is referring to the release of version 8 as a Product Event - a release of a product that is so special it has the potential to become a game-changer for its users. Make sure you don't miss the opportunity to be part of this revolutionary product event.
Little Big Town Performance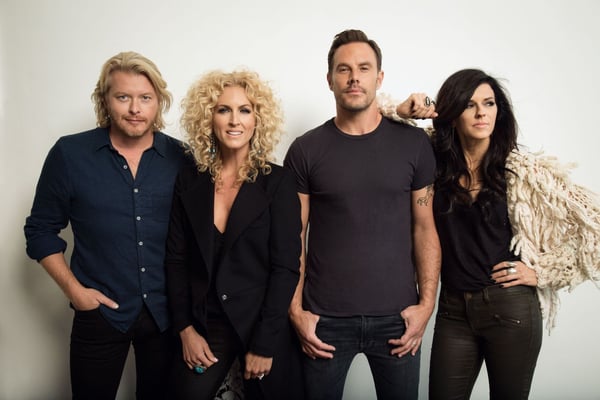 KronosWorks is going country! The Kronos Customer Appreciation event will feature special musical guest, Little Big Town. Just named CMA Vocal Group of the Year, Little Big Town is a dynamic foursome that is sure to get the party started with hits like "Day-Drinking," "Pontoon," and their new number one single, "Girl Crush."
Come and see us!
We would love for you to come out and visit our booth this year. Come get to know us and learn a little more about what Improvizations has to offer! We would love to know who is reading our blog and why! In order to create the best content possible for the Kronos Guy Blog, we want to understand your concerns and interests about Workforce Management.
Below we have a short, 6-question survey. Everyone who completes the survey will be entered to win a $25 dollar Amazon gift card!