Improvizations' Audrey Mattoon acquires Ph.D. in Political Science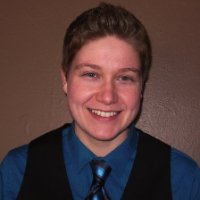 Phoenix, AZ - Improvizations, a Kronos® Connect partner, is proud to announce that Audrey Mattoon, PMO Analyst, has earned her Ph.D. in Political Science.
Audrey Mattoon earned her BA in Political Science from the University of Idaho in 2008 and went on to receive her MA in Political Science from Washington State University. In March of 2015, Audrey successfully defended her dissertation entitled "A Multi-Method Examination of Third Party Interventions into African Civil Wars" in a hour long presentation to the educational board at Washington State University. The dissertation addressed outside military interventions into civil wars in Africa and, using a multi-method research design, argued that inter-state relations and intervention dyads that share relevant cultural similarities are particularly likely to experience successful interventions. Further, Audrey's case study analysis supported the role of institutional learning in reducing operational friction. The dissertation was so well received that there was discussion of a possible book publication in the future.
Read More