If you are a UKG Admin or manager, it's likely you're familiar with using Adjustment Rules (ARs) in UKG Workforce Central and UKG Workforce Dimensions. This small but powerful configuration gives you the ability to change wages or pay an employee or employee group extra, based on the time entered in a timecard.
Use this step-by-step guide to help you understand the basics of setting up Adjustment Rules including the different types of triggers you can set and your Adjustment options.
Setting up AR Triggers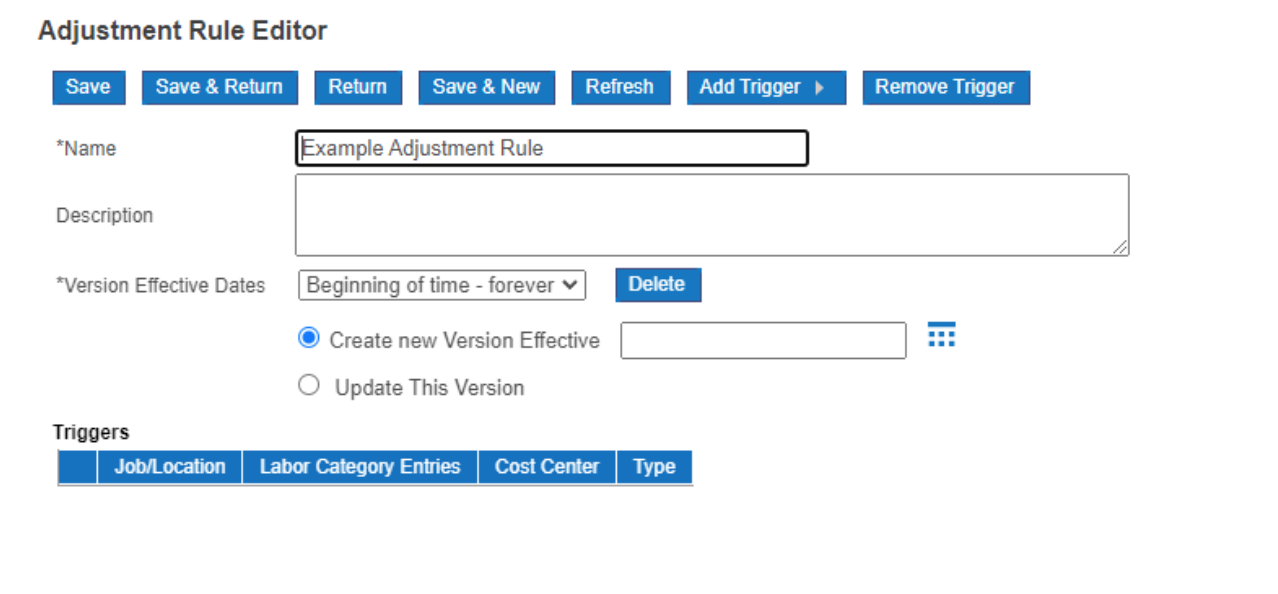 An Adjustment Rule requires a set of triggers to determine additional rates. This is also effective dated allowing you better control over new pay policy implementations that may or may not begin at the start of your pay period.
There are three types of triggers that can be used to set up Adjustment Rules in UKG Dimensions.
Job/Location Trigger
This trigger allows you to select specific points in your Business Structure to determine whether a pay adjustment is needed. If an employee is assigned this Adjustment Rule and is scheduled to work in a specific zone, their pay will be adjusted.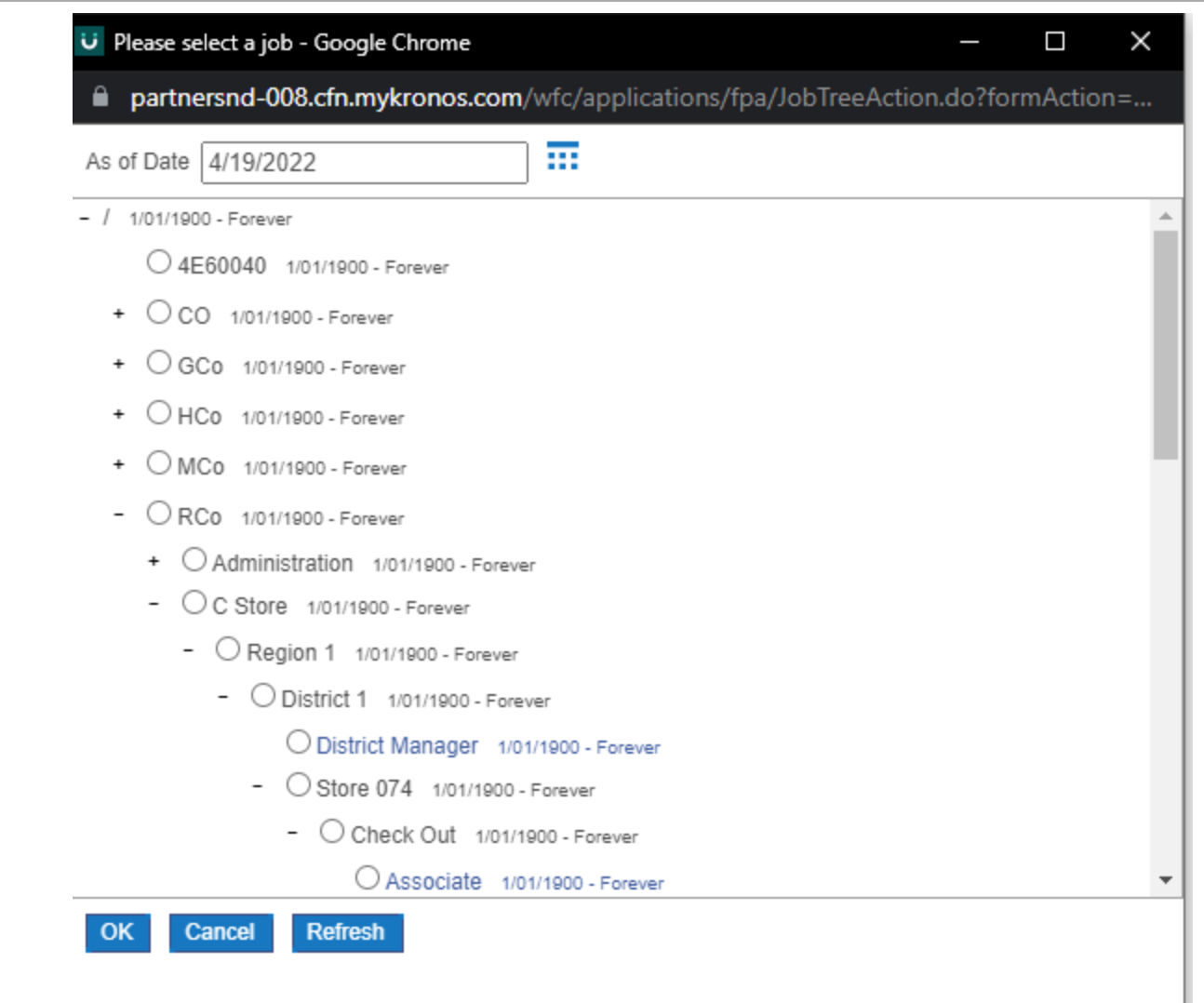 There is also functionality within Dimensions to select every point on your Business Structure with the matching job you've selected on your Business Structure.
For example, if you wanted to add a trigger for every employee working as a Registered Nurse (RN), rather than scrolling through and individually selecting all RN jobs on your Business Structure, you can check the "Apply to any business structure that uses this job/location" box to trigger for time worked in any RN job as seen here.
Labor Category Entries Trigger
This next trigger allows you to leverage the Labor Categories rather than the Business Structure to determine whether a pay adjustment is needed. This is ideal if you are trying to capture information that may not be available in your Business Structure.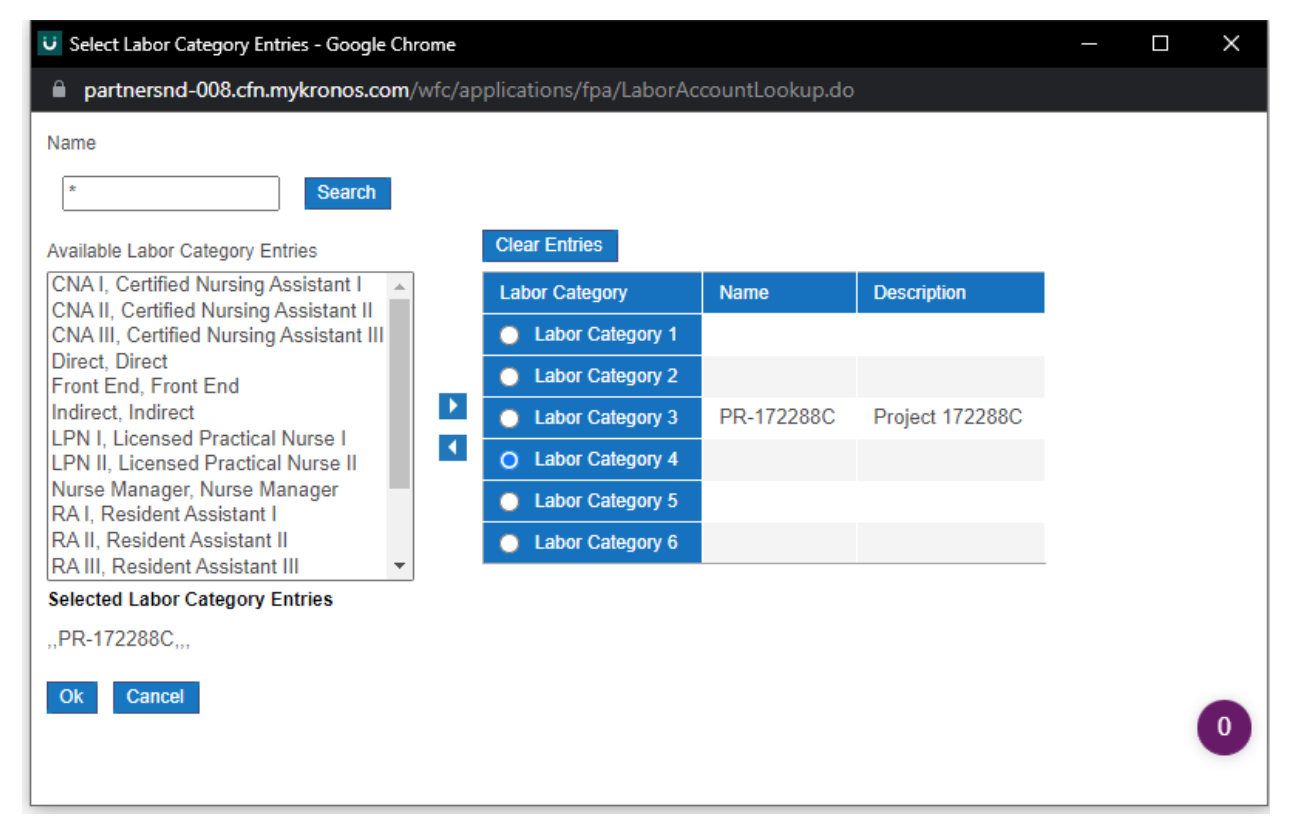 The Cost Center Trigger
Like the Labor Categories trigger, the Cost Center trigger allows you to leverage the Cost Centers associated with locations to determine payment adjustments.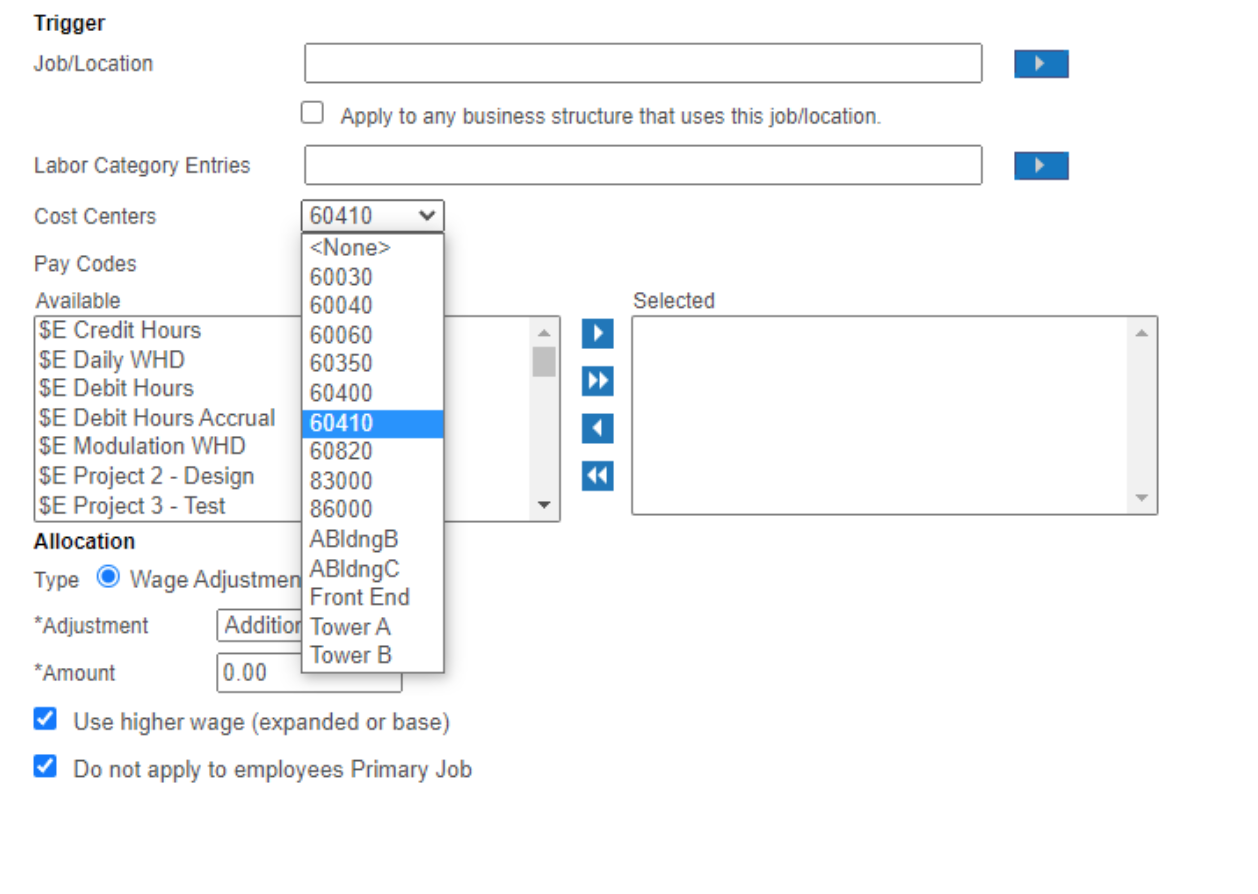 Pay Adjustment Options
Now that we've identified the possible triggers, let's take a look at the actual Pay Adjustment options.
Wage Adjustment
The Wage Adjustment option will directly affect the current Pay Code amounts that you've configured your system to calculate.
For example, if you wanted to pay an additional dollar for every hour worked, you would do an addition of 1.00. Along with adding, you can also adjust the flat rate or the multiplier to affect the calculation of pay. These options allow you to determine how a Pay Code pays out according to your base wage rate.

In the bottom portion of the Allocation screen, you will notice two additional blue check box options.
The first one (Use Higher Wage) allows you to default to the higher wage/pay code combination. This means that if an adjustment rule is triggered and the new rate is calculated is lower than the original rate the system will use the original, "Higher," wage.
The second option (Do not Apply to employees Primary Job) is another option to control exactly who gets the adjusted rate. The system will not trigger an Adjustment rule if the time worked is in the employee's Primary Job. This essentially allows you to essentially apply a rate only to employees who transfer into a selected department or job.
The Bonus Adjustment
The second type of Adjustment is the Bonus Adjustment, which allows us to add in an additional new Pay Code rather than adjust the Pay Codes that are already being paid out. This allows us to select the specific Pay Code and the specific bonus rate we want.
While you can change Pay Codes and rates, it's also possible to change the hourly rates for an employee and further have functionality like Our Zones where we can select specific times this adjustment would be applied. This allows us tighter control over those policies that only go into effect at specific times.
You also have options within your configuration that allow you to specify whether this pay should apply to the same Business Structure job that the employee is working or assigned to, as their primary job, it can be set to a specific point on the Business Structure. This allows us to control how the time is charged and how that pay will come over on our Payroll Export.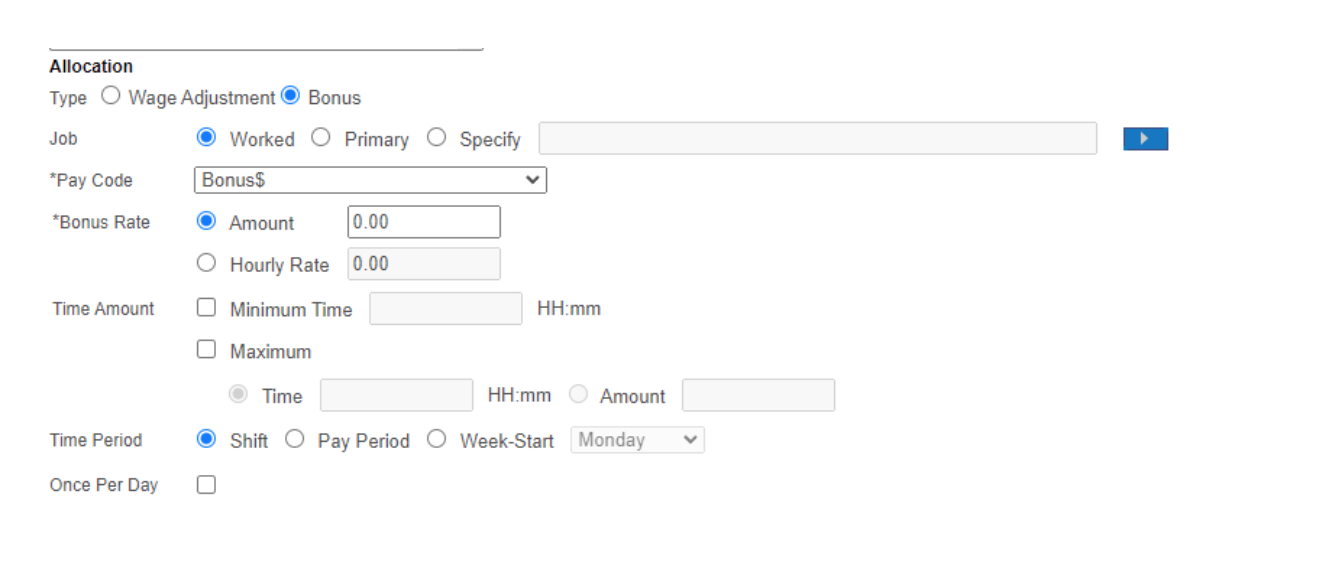 We hope this helped clear up some of the questions you had about Adjustment Rules in WFC and Dimensions. Please be sure to contact us if you have any questions or need a seasoned UKG partner to help optimize your next UKG upgrade or implementation.