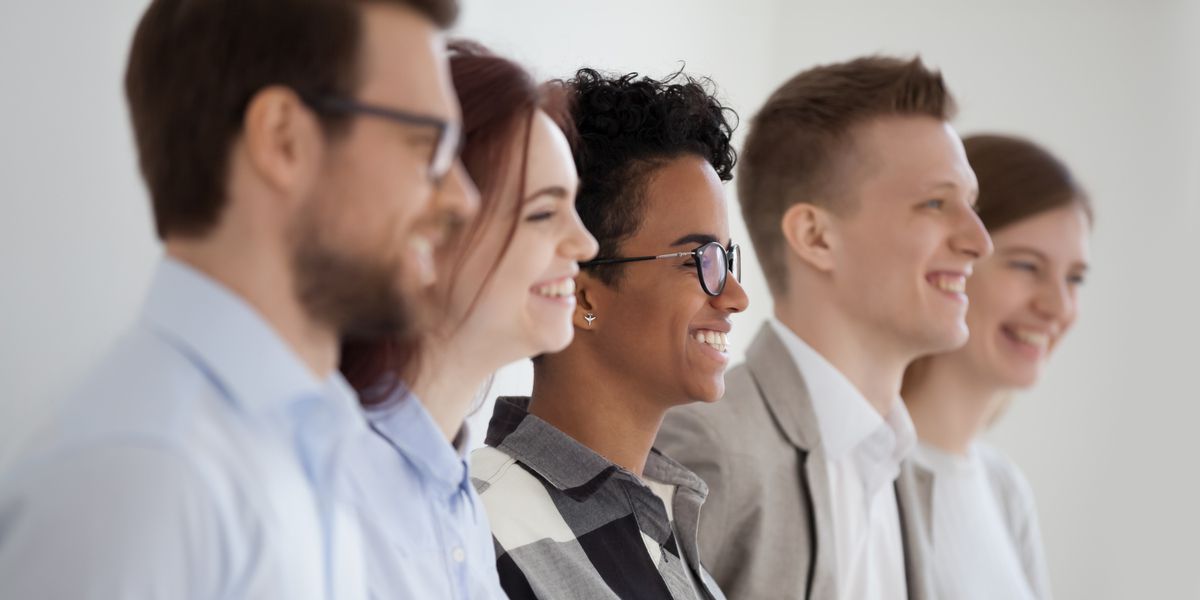 ---
It's not your imagination. Everything about the workforce is changing at warp speed. Millennials — the twenty-something generation of employees now pouring into the workforce — accomplish their work differently and managers are expected to create work environments that echo these changes. Millennials are tech-savvy multi-taskers redefining the way we work. They value flexibility over job security and collaboration over solo problem solving. They prefer (whenever possible) to chuck the cubicle and work remotely. Millennials expect their workplace and the technology in it to keep up with their needs and echo their lifestyle values.
As a manager tasked with hiring, training, and retaining this new breed of employee, you may not like these shifts but, frankly, you're going to have to embrace them simply because by 2020, 60 percent of your workforce will be millennials.
So, how will your company respond to the needs of this new workforce?
Mobile Revolution
Mobile matters in this equation and has become a critical part of the millennial's workday.
Take a look:
67% of Small to Medium-Sized Businesses (SMBs) view mobile solutions and services as "critical" to their businesses.

Mobile devices are efficient and add 51 minutes back into an employee's workday.

32% of employees rely on a mobile device to complete their job responsibilities.

Businesses that employ a mobile workforce see a 10% increase in revenue.
4 Ways WFC Helps You Engage Millennials
If your company uses Kronos' Workforce Central (WFC) — specifically version 8.0 — you can breathe easy. You've got many of the tools to meet the needs of the Millennial workforce specifically in the areas of engagement, worker flexibility, and social collaboration.
Here's how Kronos' WFC 8.0 can help sync up with your Millennial workforce:
1. Boost Engagement
Employee engagement is the emotional commitment an employee has to the organization and its goals. When a company can align an employee's personal goals and interests with its own goals, it's a win-win. According to a study by Towers Perrin, companies with engaged workers have 6% higher net profit margins.
Kronos WFC's process of building a compelling environment for millennial employees involves using the data gained from WFM software to "operationalize" employee engagement. WFC allows organizations to begin to transform the unique needs of employees into strategies to increase overall employee engagement. If your organization depends on an engaged workforce where employees are highly motivated, more productive, and less likely to look for a job elsewhere, then WFC 8.0 — when mobilized properly — will strengthen those goals.
Specifically, WFC 8.0 provides:
Better fatigue management through proactive scheduling and staffing

Accurate overtime projection based on real-time information

Highly effective schedules that align employee skills and experience

Operational flexibility through advanced mobile self-service capabilities

Fair and compliant application of workplace policies

Consistent and fair management of employee time off and absence
2. Foster Flexibility
Technology has allowed us to redefine what a traditional workday and workplace looks like, while still maintaining — and even increasing — efficiency. The mobile features of WFC Version 8.0 are designed to function seamlessly when it comes to managing a "Free Agent Nation." This means it gives organizations the ability to manage internal and external employees with ease.
WFC's mobile application increases flexibility in two ways:
Geofencing: A geofence is an invisible, virtually defined boundary, determined using GPS points. Geofencing is a valuable way to keep track of employees when they are out in the field and allows you to enforce employee punches within specific boundaries. Geofencing gives employees the flexibility of logging their time from different work areas, as long as they are within the geofence.
Geosensing: Geosensing allows a mobile user to define a perimeter around a particular location point so they can see data relative to their location. For instance, when a manager enters a geo-fencing barrier, the geosensing application immediately presents the manager with location-specific data, such as store productivity, schedule information, and other Key Performance Indicators (KPIs).
3. Mobile Power
The enhanced mobile features of Kronos' WFC Version 8.0 are designed to empower a mobile, millennial workforce. Thanks to Kronos Mobile, employees can now access information and perform administrative tasks through their mobile devices.
WFC 8.0 allows employees to:
Edit time: Employees can add and edit punches, pay codes, comments and notes.

Track multiple projects: Employees can track and edit time against different projects via their mobile device. This includes the ability to approve and sign off on timecards and edit durations, transfers, pay codes, comments, and notes. View HR/payroll: Employees have access to all of their benefits, as well as their pay stub history and landing pages.

4. Increases Collaboration
Social connection and collaboration is important to the millennial workforce and WFC 8.0 echoes that preferred workflow.
WFC 8.0 allows employees to communicate with one another within the application. This makes shift swapping and conversation around schedules and vacations more efficient. Pre-posting schedules for review is as easy as uploading a screenshot.
This collaboration feature can help boost employee engagement, lessen administrative time, reduce turnover and cost, improve productivity, deliver a better customer experience, and even recognize employees for their impact on business performance.
These are just some of the features of Kronos' WFC Version 8.0 to help your organization meet the needs of its growing millennial workforce. Remember: Change is good. It's also hard. In business — especially on the workforce front — we've got to learn to run toward that change in order to succeed.
Improv: We Know Kronos
Are you overwhelmed with the ins and outs of Kronos? You are not alone. We are a team of devoted Kronos-certified experts that helps companies around the world implement and optimize Kronos. Contact us today. Stay informed by staying in touch: Subscribe to The Kronos Guy Blog. You can also find us at the helm of the Kronos-Fans User Group (the largest Kronos help forum on the Internet). Connect with us LinkedIn and on Twitter. We're talking Kronos all day every day and helping organizations just like yours unleash the power of Kronos within their organization.